Free Things to Do in Manhattan This Weekend - May 24-May 26
May 20, 2019 - by CG Directory Editor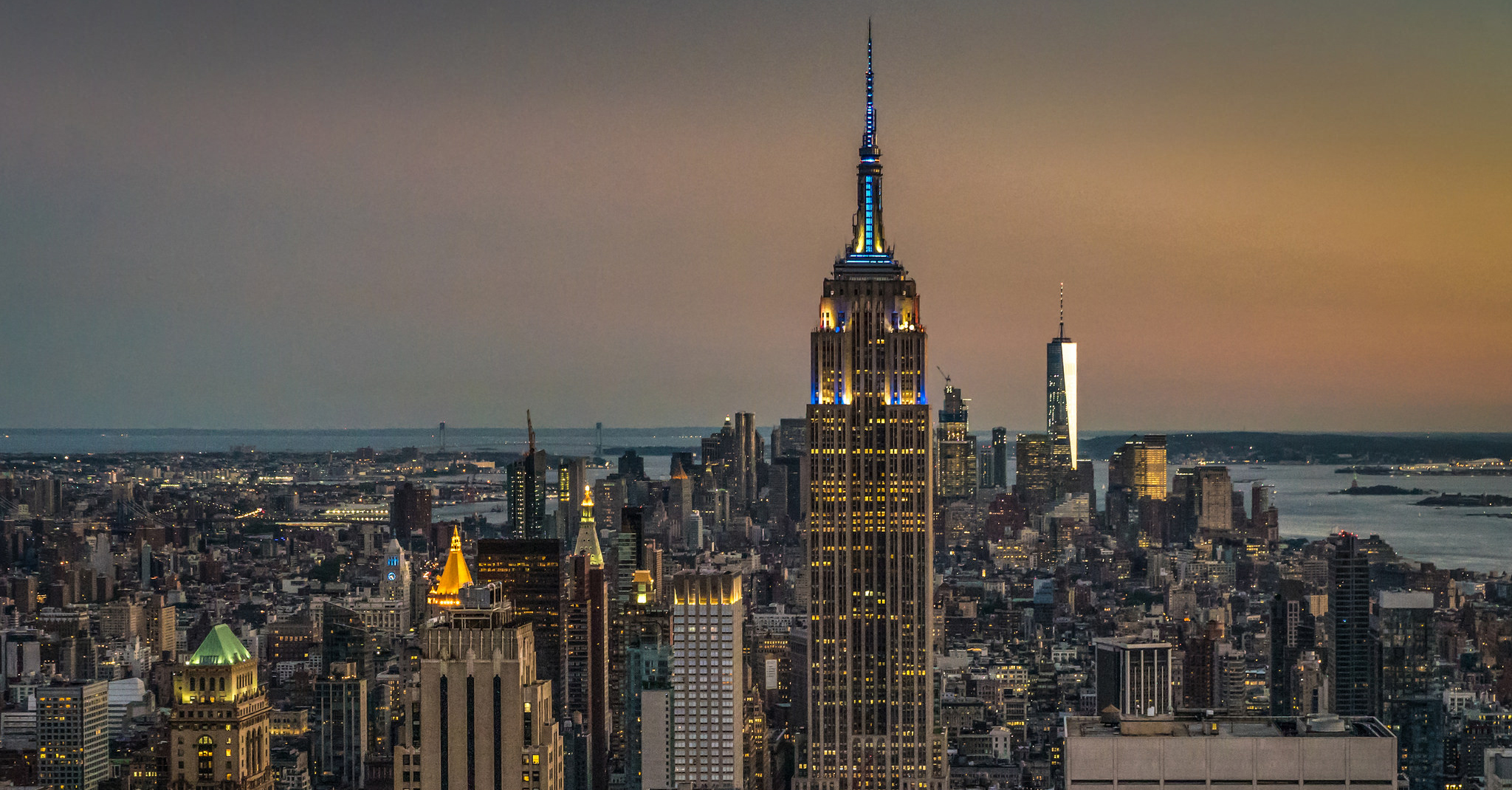 Photo: John St John/Flickr

There's no denying that Manhattan is the sparkle in New York City's eye, but that doesn't mean you have to dump out your wallet to hang out there. City Guide's compiled all the best free things to do in Manhattan this weekend, and for those wanting to explore the city's most famous borough on the cheap, this is your go-to guide.


The Kelly Green Trio - The Flatiron Room
May 24, 2019 - New York
NY
Congregate, Conversate & Meditate: Drinks/ Conversation/and more - Bryant Park Lounge
May 24, 2019 - New York
We've had some deep conversations in 2018 and it was a pleasure to hear what was on your hearts. It was therapeutic for me and I hope it was for others too. Let's get a drink, share some laughs and thoughts but most importantly be surrounded by positive people and vibes. ////**** FELLAS I've had many of you share what's on your heart with me and I believe that many of the women in this group would love to hear it too so PLEASE COME OUT ***/// Location: Bryant Park Lounge Drinks & Food: Purchase at bar Details: Monthly event that will be recorded for our groups podcast to come. We will have a moment to write down topics anonymously that will be picked to discuss, but the night will be free-flowing so wherever the conversation goes we'll follow as long as it's RESPECTFUL :). Every recording will begin with a moment to reflect and meditate (this will be led by me or anyone in the group if there are volunteers) Before recording, we can have an open conversation to introduce ourselves, sip on our drinks, eat, etc. Topics: ANY!!!!!!!!! (example: dating in NY, Pros and Cons of being single, worst dating experiences, anxiety, stress, faith, love, marriage, being a parent, breakups, h... (read more)
Friday Yoga - NYRR RUNCENTER featuring the NB Run Hub
May 24, 2019 - New York
Whether you're training for a race, looking to become more flexible, or rehabilitating an injury, yoga is a great complement to your training program. Open to all levels, this practice will enhance the mind-body connection, an important component of running. Learn more about her Yin Yoga practice.
Friday Yoga - NYRR RUNCENTER featuring the NB Run Hub
May 24, 2019 - New York
Whether you're training for a race, looking to become more flexible, or rehabilitating an injury, yoga is a great complement to your training program. Open to all levels, this practice will enhance the mind-body connection, an important component of running. Learn more about her Yin Yoga practice.
Lunch Run - NYRR RUNCENTER featuring the NB Run Hub
May 24, 2019 - New York
Need some mid-day motivation? Make your lunch break count! Join NYRR staff and friends for a group run to kick off your weekend. Complimentary recovery drinks will be served for all after the run. Please note: This will not be a coached run, but simply a meeting point for runners to meet others and go for a friendly run.
Free Comedy Show - O.P.P.A.
May 24, 2019 - New York
Comedy Evening is a completely free comedy show in the heart of the West Village featuring comedians who have appeared on Comedy Central, TruTV, Late Night with Stephen Colbert, and more! The show takes place in the downstairs/basement lounge of the venue. Please note that you must be 21+ to attend as the venue is a bar. While there is no cover or item minimum for the show, it is recommended that you get a drink (soda, beer, wine, etc.) or food item to support the bar and help keep the show free. Seating for the show begins at 7pm with the show starting at 7:30pm. Seating at the venue is limited and it is recommended that you get there before the show starts. Feel free to drop by Oppa/karaouke lounge before 7pm to enjoy the happy hour specials: $5 beer/$4 wines/$4 well drinks, $6 wings, $4 fries. The show was part of the New York Comedy Festival in 2018. http://nycomedyfestival.com/oppa-comedy-bar-crawl/ Past performers for the show include: Subhah Agarwal ("Comedy Central"), Myq Kaplan ("Comedy Central", "Conan"), and Tom McCaffrey ("Comedy Central").
Guy - Dixon Place
May 24, 2019 - New York
François Maree Guy, a mid-20s South African immigrant living in New York City, navigates one week of his life after experiencing some recent tragedy. François Maree is an accomplished and award-winning South African actor, director, producer, and writer, living and working in Brooklyn, New York. His films include 'Alison' and 'Shepherds and Butchers' (opposite Steve Coogan at the Berlin International Film Festival in 2016). He starred in the popular South African television show 'Broken Vows' in 2017. His plays 'Bacchus in Hillbrow' and 'When Clouds Sing' toured to prestigious theater festivals in South Africa in 2016 and 2017. He made his off-Broadway debut in the Royal Shakespeare Company's production of 'King Lear' alongside Sir Antony Sher at BAM in Brooklyn in 2018. He is currently developing various film, television, and theatre projects.
114th Commencement Ceremony - The Juilliard School
May 24, 2019 - New York
114th Commencement Ceremony
Cait and the Critters - The Flatiron Room
May 25, 2019 - New York
NY
Summer Fitness Series - Brookfield Place
May 25, 2019 - New York
Get fit at Brookfield Place! Our fitness series returns this summer with a variety of fun and challenging classes taught by instructors from top NYC fitness studios. The series kicks off and concludes with run clubs in May and the last two weeks of September.
Don't Do That White Dude Solo Show - Dixon Place
May 25, 2019 - New York
"I don't want to have to explain myself. I hate identity plays – I think I hate identity question mark?" So of course, I have to do one – I have to be something. Ollie looks for ways to undo, not do, or just not redo the very parts of themself they fear showing others. What happens when they look at how they look at themself, their identity, and keep on changing? Come, friends, fringe friends, and non-friends to see a night of self-improvement, or hopefully just a reaching for it.
Second Stage Theater - The New York Public Library for the Performing Arts
Through May 25, 2019 - New York
Come celebrate the decades of plays and musicals that have defined Second Stage as the home for living American playwrights. In 1979, a new theater was born with a novel idea: give a second chance to American plays that are worthy of a second look. Second Stage Theater started in a cramped 100-seat space on the 16th floor of a hotel on the Upper West Side. That first production was far from an easy or auspicious launch – the director and three actors quit, one at the very last minute (luckily, a young actor named Jeff Daniels agreed to step in and perform).
HSA Department Of Art & Design Presents INTERWOVEN - HSA Gallery
Through May 25, 2019 - New York
The Harlem School of the Arts with curator and Director of Art & Design, Adrienne Elise Tarver, proudly presents, "INTERWOVEN," an exhibition featuring the work of artists Sedrick and Letitia Huckaby. This unique exhibition presents married couple, Sedrick and Letitia Huckaby's work side-by-side highlighting their individual and mutual interests in the ties that bind generations in the black community. Textiles play a large role in these recent bodies of work, as they have in the histories of the black community in America. From the cotton picked in southern plantations to the intricate patchwork quilts made from scraps of old clothes, there's resilience and resourcefulness that is woven into the threads of black history in the United States. Letitia presents work from her series "40 Acres...Gumbo Ya Ya," referencing the unfulfilled promise of land to formerly enslaved individuals in post-civil-war America, and the Cajun phrase meaning everybody is talking at once. She stretches images of rural Louisiana, Mississippi, and Texas printed on fabric over embroidery hoops, referencing domestic work and handmaid heirlooms which cultivate sentimental value over generations instead ... (read more)
Kate Curran Trio - The Flatiron Room
May 26, 2019 - New York
NY
Asssscat 3000 - New York Comedy Club East Village
May 26, 2019 - New York
Performers from The Upright Citizens Brigade Theatre perform longform improv with frequent special guests from your favorite TV shows and movies. The 7:30pm shows cost $12 and tickets go on sale 2 weeks before the show date at 12pm. The 9:30pm show is FREE but you must make a reservation in advance. Reservations become available at 12pm (noon) the day of the show. PLEASE NOTE: The listed cast lineup is subject to change. Our talented performers are very in-demand and although they would like to do so, other obligations prevent them from being able to do ASSSSCAT every week.
Harmony All Stars and UpBeat NYC - New York Philharmonic
Through May 29, 2019 - New york
Musicians from the New York Philharmonic perform a free side-by-side concert with students selected by audition from two of New York City's six El Sistema–inspired programs: the Harmony Program (free, year-round, and community-based musical training to New York City children where it is needed most) and UpBeat NYC (free musical training for South Bronx children who have limited access to high-quality arts education). The concert marks the culmination of the students' five-month mentorship with Philharmonic musicians.
Art and LGBTQ Activism: Music with a Social Conscience - New York Philharmonic
Through May 29, 2019 - New york
The New York Philharmonic and The Lesbian, Gay, Bisexual & Transgender Community Center co-present a free public discussion of LGBTQ issues and art as activism with composer John Corigliano, whose Symphony No.
BUILD Brunch - Build Series NYC Studio
Through September 10, 2025 - New York
Digital entertainment program BUILD Series takes its popular and extensive live interview show to the next level, adding a new, daily morning talk show "BUILD Brunch," as BUILD Series continues its commitment to bring its fans closer to culture. Airing weekdays at 11am live on BUILDseries.com/Brunch, it will feature a roundtable of diverse, young and influential personalities speaking to breaking news, hot topics and the latest in entertainment. PLEASE READ BEFORE ARRIVAL: Doors open 30 minutes before showtime and CLOSE 5 minutes prior to each show. There will be a standby line for every show. VALID ID REQUIRED FOR ENTRY for security purposes (No age minimum). Please note we clear the studio after every event and we DO NOT permit autographs on our premises. This event will be streamed LIVE on BUILDseries.com! Make sure to check out the BUILD Series Newsletter for updates and information about our events:
Looking for Free Group Planning Services?
Get free advice on planning your group's trip to New York.
MORE Activity Planner ARTICLES
RESTAURANTS

Multi-concept restaurant offering modern Japanese cuisine, a...

THEATER

In a heartbeat, 38 planes with 6,579 passengers were strand...

SHOPPING

The world's largest source of cameras, camcorders, and more ...

SIGHTSEEING

This renovated museum complex includes the 900-foot-long air...