Where to Eat in the Financial District
July 17, 2015 - by City Guide
The Financial District in lower Manhattan has a surprisingly diverse restaurant scene with great bistros, burger spots and barbecue joints in addition to the clubby steakhouses and other power dining destinations.
Morton's the Steakhouse The venerable steakhouse virtually invented the power lunch. So it's no surprise they have an outpost close to the Wall Street firms. Expect prime cuts of steak, delicious lobsters and no shortage of deals going down.
136 Washington St., 212-608-0171, mortons.com
Adrienne's Pizza Bar
Brick-oven pizza, beer buckets and a huge Stone-Street swath of outdoor seating make this Italian spot a popular destination for neighborhood folks and the business crowd alike.
54 Stone St., 212-248-3838, adriennespizzabarnyc.com
Bavaria Bierhaus
Two floors of legitimate German beer hall on Stone Street. There's enough spaetzle and schnitzel to soak up the contents of your three-liter stein while you watch the European soccer matches that play earlier in the day.
19 S. William St., 212-480-8142, No website
Beaubourg
The bar and restaurant portion of Brookfield Place's massive Le District French market. Stop in for a cocktail and stay for the catch of the day, always served with ratatouille.
200 Vesey St., 212-981-8589, ledistrict.com
BLT Bar & Grill
A bi-level branch of the worldwide brand housed in the W Hotel. Grab a cocktail and some tuna tartare here as a pre-dinner move.
123 Washington St., 646-826-8666, e2hospitality.com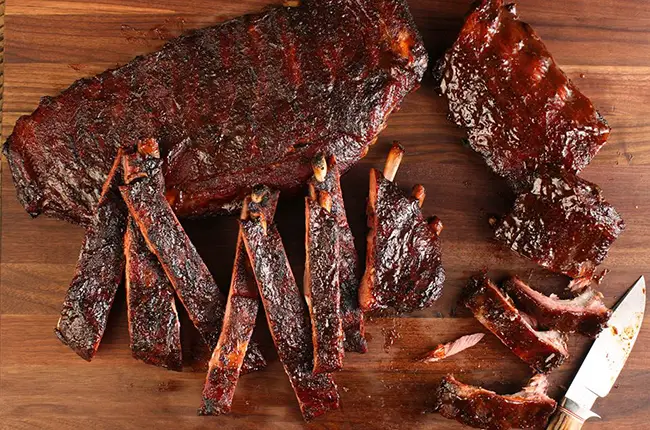 Blue Smoke
An unassuming Battery Park City spot for modern barbecue and bourbon from Danny Meyer. There will be ribs and, occasionally, live music.
255 Vesey St., 212-889-2005, bluesmoke.com
Bobby Van's Grill & Steakhouse
The downtown location of the clubby Midtown steak and seafood favorite. This one's split into a fine dining section in the lobby of the JP Morgan building and a more casual room in the bank's old vaults.
25 Broad St., 212-344-8463, bobbyvans.com
Brasserie Les Halles
FiDi's go-to for steak and moule frites and tableside steak tartare service. Anthony Bourdain is known to stop by when in the area.
15 John St., 212-285-8585, leshalles.net
Cipriani
The power elite of Wall Street dot the landscape of this elaborate luxury scene. Come here for long-lunch Italian and bellinis.
55 Wall St., 212-699-4099, cipriani.com
Dave's Hoagies
Tucked away on a narrow block strewn with storefronts, Dave's provides FiDi lunchgoers with subs stacked tall with Italian meats and roasted red peppers.
26 Cedar St., 212-248-1000, daveshoagies.com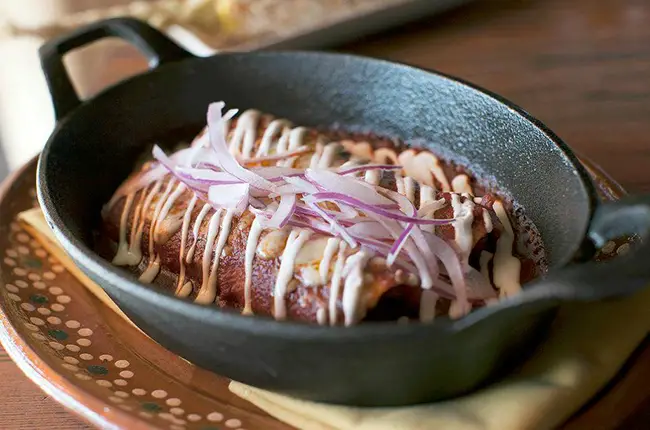 El Vez
A massive ode to nachos, tequila and a famous Mexican Elvis impersonator in Battery Park City. If you're in a hurry, they've got a take-out burrito operation as well.
259 Vessey St., 212-233-2500, elveznyc.com
Felice 15
A large, beautiful Tuscan dinner spot with a charming upstairs wine bar. It goes seafood risotto and wine for dinner, then wine with wine afterward.
15 Gold St., 212-785-5950, felice15goldstreet.com
Fraunces Tavern
A Pre-Revolutionary War tavern and restaurant for clam chowder and cocktails, and allegedly the spot where George Washington gave his farewell speech to the Continental army.
54 Pearl St., 212-968-1776, frauncestavern.com
Harry's Café & Steak
A capacious steak, seafood and wine spot housed partially in an historic wine cellar. Stick around after dinner for champagne cocktails in the lounge.
1 Hanover Square, 212-785-9200, harrysnyc.com
Harry's Italian
The place to be in FiDi for the rare pizza brunch. Bottomless mimosas and thin-crust dominate the weekends at this large, upscale, by-the-pie spot.
225 Murray St., 212-608-1007, harrysitalian.com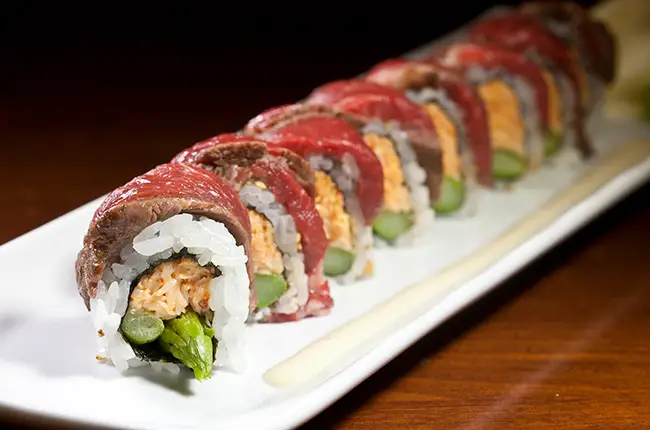 Haru
One of the go-to sushi options for the Wall Street power dining set. This location is all grand marble columns and contemporary décor.
1 Wall Street Ct., 212-785-6850, harusushi.com
Hudson Eats
The mother of all food courts. You've got several of the city's favorite food destinations all in one spot. Standouts include Mighty Quinn's barbecue, Parm and Umami Burger
200 Vessey St., 212-417-7000, brookfieldplaceny.com
Little Muenster
They've dreamed up just about every form of grilled cheese known to man at this popular lunch spot at Hudson Eats, the massive Brookfield Place food hall.
225 Liberty St., 212-786-0186, littlemuenster.com
Luke's Lobster
The brick-and-mortar location of one the city's favorites purveyors of Maine lobster rolls.
26 S. William St., 212-747-1700, lukeslobster.com
MarkJoseph Steakhouse
An unfussy steak and wine place near the water. Think white tablecloths a four-man porterhouse that should even challenge groups of that size.
261 Water St., 212-277-0020, markjosephsteakhouse.com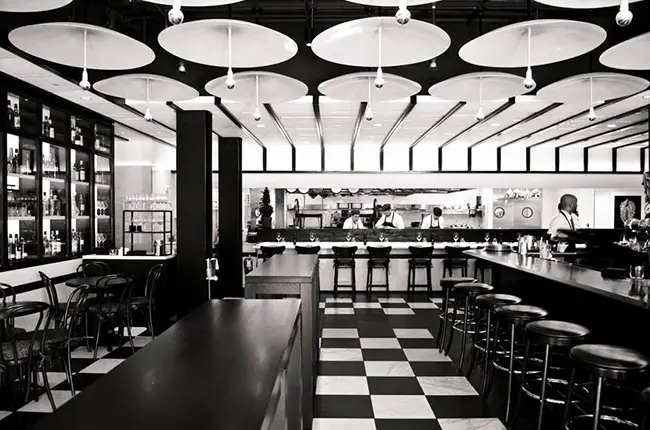 North End Grill
Danny Meyer's Battery Park City power dining French-inspired spot. Come either mid-day or post-work for crispy duck leg and one of their 150 scotches.
104 North End Ave., 646-747-1600, northendgrillnyc.com
Pier A Harborhouse
An enormous destination for beer, cocktails and crab legs. Make sure to explore the whole thing and try to snag a table right on the water.
22 Battery Pl., 212-785-0153, piera.com
Reserve Cut
A monstrous power-dining spot for extravagant steak and seafood. The massive glass wall of wine has no doubt depleted many an expense account.
Broad St., 212-747-0300, reservecut.com
Shake Shack
The downtown location of New York's favorite fast-food burger. Try the smoke shack for an interesting variation and don't neglect the eponymous beverages.
215 Murray St., 646-545-4600, shakeshack.com
Smorgas Chef
One of the few Scandanavian options this far downtown, this Stone Street spot is a respite from the post-work-beers crowd that dominates the rest of the block and certainly the only place for Swedish meatballs there.
53 Stone St., 212-422-3500, smorgas.com
The Capital Grille
A friendly (but pricey) red-meat-and-seafood behemoth with an extensive wine list and seemingly a dry-aged steak on every plate.
120 Broadway, 212-374-1811, thecapitalgrille.com
Toloache Taqueria
Creative takes on tacos (beer-braised brisket is an option) are what bring passersby to this colorful Mexican spot, opened by an Iron Chef winner.
83 Maiden Ln, 212-809-9800, toloachenyc.com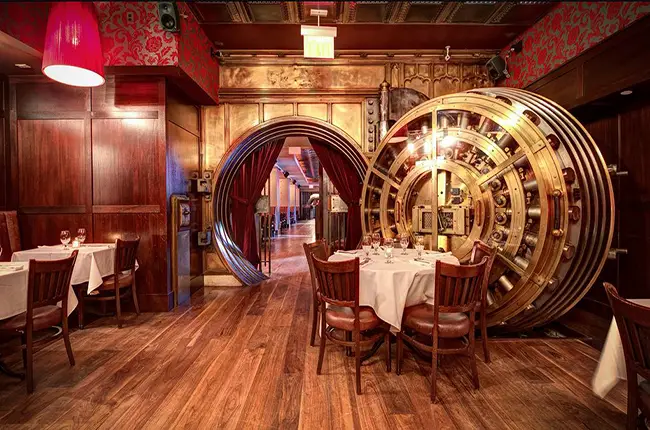 Trinity Place Bar & Restaurant
You can get a little bit of everything at this former bank vault. From Cuban sandwiches and Kobe burgers to duck confit and lobster bisque.
115 Broadway, 212-964-0939, trinityplacenyc.com
Looking for Free Group Planning Services?
Get free advice on planning your group's trip to New York.
RESTAURANTS

Multi-concept restaurant offering modern Japanese cuisine, a...

THEATER

In a heartbeat, 38 planes with 6,579 passengers were strand...

SHOPPING

Specializing in the great vineyards of California, France, A...

SIGHTSEEING

The 9/11 Memorial honors the nearly 3,000 people killed in t...