Crumbs Bakeshop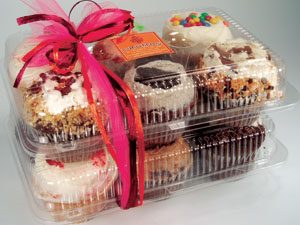 Home to a host of comfort-oriented classics, baked goods, and house-specialty cupcakes, goodies from Crumbs Bake Shop, inspired by old-time candy shops, will delight sweet-toothed children and nostalgic adults alike. Crumbs' delicious confections can be shipped anywhere in the U.S. in attractive, specially designed packages--perfect for serving at home or even leaving out for Santa!
43 W. 42nd St., 212-221-1500
321-1/2 Amsterdam Ave., 212-712-9800
1371 Third Ave., 212-794-9800
www.crumbsbakeshop.com
Click Here for More Information on Crumbs Bakeshop from CityGuideNY.com!

Gallagher's Steak House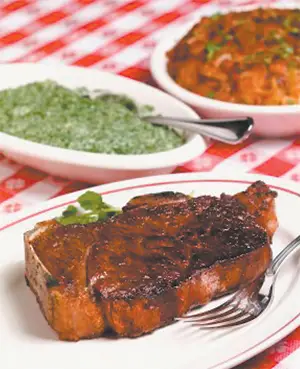 Add some flavor to your Christmas stocking with a special holiday gift for the steak lover in your life. Five varieties of Gallagher's prime, dry aged steaks, including sirloin and prime rib, are now available to beef steak-starving customers across the country and beyond. The renowned Theater District steak house is accepting mail and online orders from sirloin aficionados across the country. Each order is individually packed, shipped fresh, unfrozen with gel packs to guarantee and maintain the highest quality prime beef via one- or two-day air shipping. $39 to $139, plus shipping and handling.
228 W. 52nd St., 212-245-5336
www.gallaghersnysteak.com
Click Here for More Information on Gallagher's Steak House from CityGuideNY.com!

Grand Central Oyster Bar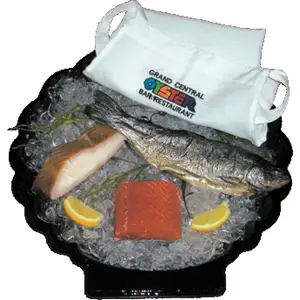 A special gift for this year, not even available from the mail order catalog on their web site, is the SmokeHouse Gift Shell, priced at $75 plus shipping (UPS). It contains a Grand Central Oyster Bar apron plus a 10-oz. smoked Whole Brook Trout, 1/2-lb. smoked Pacific Sturgeon Filet, and 1/2-lb. Imperial Balik Salmon Filet, all in a scallop shell.
Grand Central Terminal, Lower Level, 42nd St. btw. Lexington-Vanderbilt Aves., 212-490-6650
www.oysterbarny.com
Click Here for More Information on Grand Central Oyster Bar from CityGuideNY.com!