Friday, February 22nd is National Margarita Day, and New York City knows how to celebrate. Mexican restaurants have been on an upsurge in recent years in New York City and some even boast their own tequila bars, meaning the quality of NYC's margaritas is soaring. Whether you prefer rocks, a salted rim, a traditional classic, or today's mod flavors, New York will do you right. Check out our nine picks for the best margaritas in New York City.
Vida Verde brings the tastes, colors, sounds, and scents of Mexico to Midtown West. NYC cocktail culture meets flavorful, shareable bites with contemporary twists here. Explore their extensive margarita menu, which includes flavors like grape cilantro, honeydew cayenne, and blueberry coconut. 248 W. 55th St., 646-657-0565, vidaverdeny.com
The East Village's sleek Black Ant serves up a Smoky Jalapeno Margarita, which mingles the flavors of a house-infused tequila with citrus-inspired orange liqueur, a dash of lime, agave, and some smoky salt. Yum. 60 Second Ave., 212-598-0300, theblackantnyc.com


Cosme (Flatiron)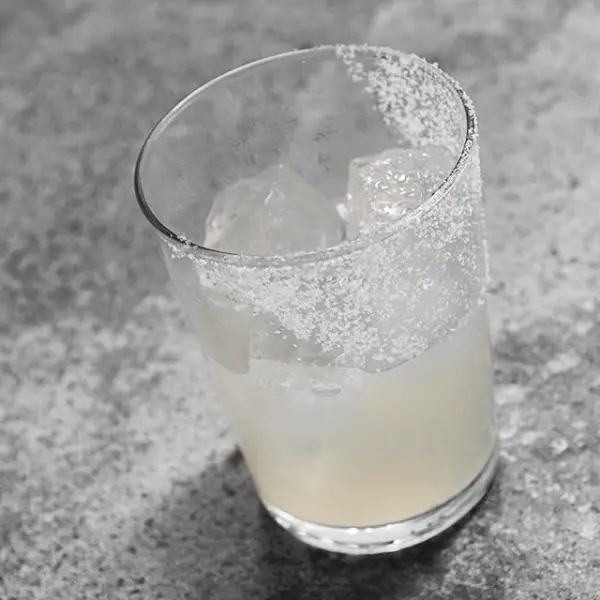 Cosme's contemporary Mexican-inspired cuisine is complemented by an extensive drink list, which boasts a range of artisanal spirits. Those who yearn for the fresh flavor of a margarita will enjoy Cosme's blend of Cimarrón Blanco, Combier, and lime. 35 E. 21st St., 212-913-9659, cosmenyc.com
Facebook
A range of fruity margaritas is on the menu at colorful Mexican hotspot El Centro. Flavors include coconut, mango, strawberry, raspberry, guava, pomegranate, tamarind, passionfruit, and even ginger. 824 Ninth Ave., 646-763-6585, elcentro-nyc.com
Fonda (East Village)
Contemporary establishment Fonda lures foodies and cocktail enthusiasts to two locations—one in the East Village and the other in Chelsea. Its margarita menu offers a few unexpected fusions such as the El Pepino, which mingles Tanteo Tropical with a cucumber-ginger infusion, a dash of triple sec, and some lime juice. 40 Ave. B, 212-677-4096, fondarestaurant.com/east-village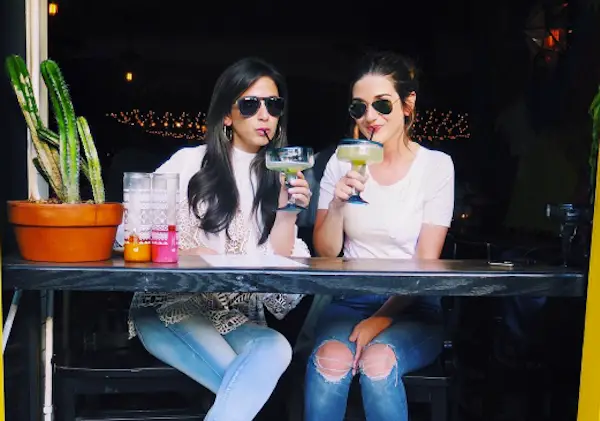 Facebook
Find authentic food and festivity imported from Mexico to Greenwich Village at Horchata. There's a fun menu of fresh frozen margaritas, which includes The Fig, which blends tequila blanco, fig, lime, and a sprinkling of salt. 470 Ave. of the Americas, 212-243-8226, horchatanewyork.com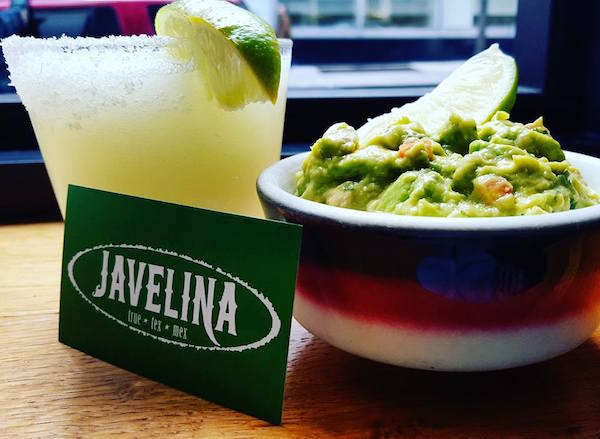 Facebook
Choose from Javelina's "Frozen" or "Rocks" margarita menu: strawberry, prickly pear, avocado and cilantro, and sangria swirl are just a few of the enticing frozen options, while the temptations habanero-peach, tomatillo, and jalapeno hail from the rocks side. Either way, drink up! 119 E. 18th St., 212-539-0202, javelinatexmex.com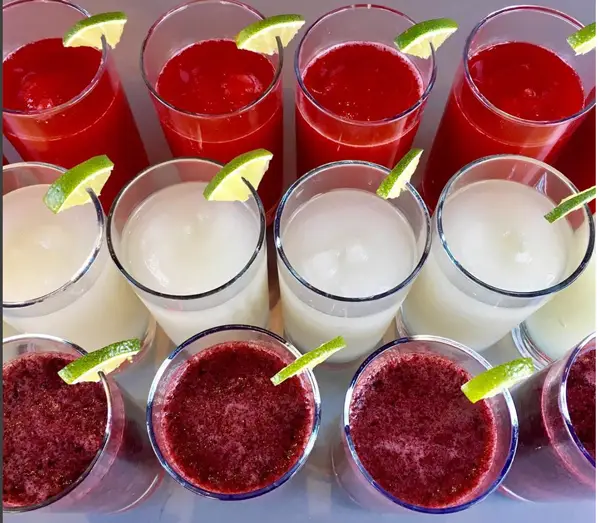 Rocking Horse Café offers a variety of delectable margaritas, including the Sangarita—a frozen sangria float/magarita mashup—and the Two Fruit, another frozen specialty featuring the flavors of prickly pear and mango. 182 Eighth Ave., 212-463-9511, rockinghorsecafe.com
Agave (West Village)
Fiesta! Stylish Mexican restaurant and tequila bar Agave offers a range of house cocktails, which includes its Nectar Margarita—a fusion of Tromba Blanco tequila, fresh lime juice, and agave nectar. 140 Seventh Ave S., 212-989-2100, agaveny.com
Taco Electrico (Union Square)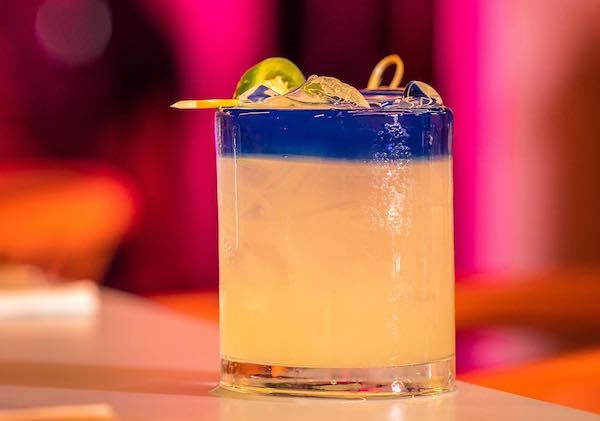 The new Union Square hotspot Taco Electrico is throwing a party with Casamigos Tequila to celebrate! The Margarita Day Fiesta fun starts at 10pm. Guests can enjoy $7 Casamigos cocktails, passed tacos and other enticing surprises. 201 Park Ave. South & 17th Street, 917-534-5958, tacoelectrico.com.