K-Beauty: Where to Find the Best Korean Makeup in NYC
March 27, 2019 - by Regina Molaro
Beauty buffs have been keen to explore the world of K-Beauty—skincare and beauty products that hail from South Korea. Koreans are renowned for their flawless skin thanks to a regimen that is deeply rooted in their culture. Emphasizing health and hydration, beauty is achieved through nourishment and the overall look is pale skin rather than sun dappled. New York City is home to many beauty destinations that offer K-Beauty products from oo35 and The Face Bar to Bloomingdale's and Sephora. Explore!
Sulwhasoo at Bloomingdale's

It's time for a fresh start. Explore the beauty potential of Sulwhasoo's signature product—the Lunar New Year First Care Activating Serum. Use it after cleansing to help prepare skin to reap the benefits that will result from the rest of your skin care routine. First Care Activating Serum delivers radiance, nourishes dry skin, and helps elevates skin clarity via the brand's exclusive JAUM Balancing Complex. It boasts a handful of core ingredients that were selected from more than 3,000 traditional Korean herbs. 1000 Third Ave., 212-705-2000 and 504 Broadway, 212-729-5900, bloomingdales.com
DR. JART+ at Sephora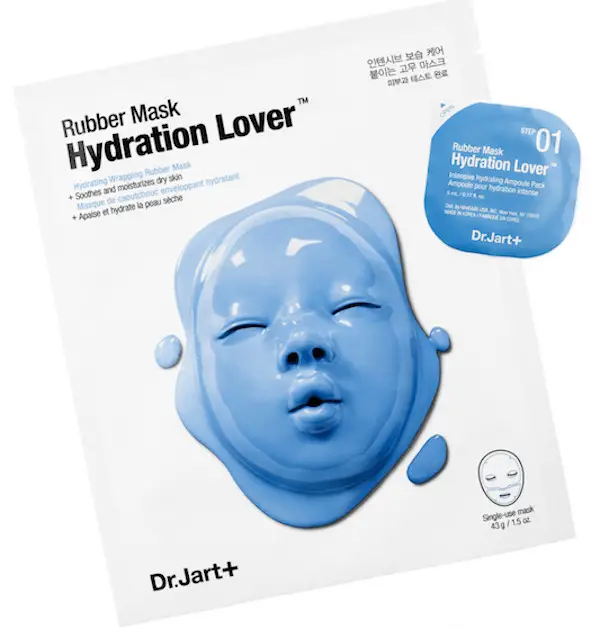 Beauty buffs may want to shake up their beauty routines, but they can still remain true to their favorite retailers such as Sephora. This beauty destination is renowned for its bounty of topnotch beauty offerings. It also offers a slew of products that belong to the K-Beauty category. Its Mask Heroes Face Savers are a set of six of Dr. Jart's top-selling masks. They offer solutions for dryness; fine lines and wrinkles; and dullness and uneven texture. The 6-pack set includes the Hydration Lover Rubber Mask; Firm Lover Rubber Mask; Dermask Micro Jet Clearing Solution Mask; Dermask Micro Jet Brightening Solution Mask; Prescriptment Water Replenishment Cotton Sheet Mask; and Pore Minimalist Black Charcoal Sheet Mask. All items are formulated without parabens, sulfates, or phthalates. sephora.com
Innisfree Union Square
The buzzing Union Square area is home to Innisfree—a beauty destination that offers Korean beauty solutions, which are powered by natural ingredients that are responsibly sourced from Jeju Island in Korea. The shop's name was inspired by William Butler Yeats' The Lake Isle of Innisfree—a poem that expresses a longing to flee urban life for a peaceful island retreat. Its Brightening and Pore-Caring Sleeping overnight mask is enriched with Vitamin C. It brightens skin's appearance while boosting tone and texture, and minimizing pores. Explore Innisfree for other fetching skincare, makeup, body and hair items, tools, and beyond. 862 Broadway, 646-838-7743, us.innisfree.com
oo35mm
This Chinatown-based beauty locale offers a selection of skin primping items from all over the globe. Its Manyo FactoryHyaluronic Acid Hydrating Skin Toner belongs to one of oo35mm's fave skincare collections. The Hyaluronic Acid Hydrating Skin Toner works wonders on hydrating skin while working to restore moisture balance. Based on the dual layer hyaluronic acid product formula, natural moisturizing ingredients, and 97.95% natural composition, it's ideal for striking the perfect combo of hydration and healing. 81 Mott St., Frnt. 2, 718-496-8163, oo35mm.com
The Mask Bar
Beyond its extensive selection of masks, The Mask Bar sells skincare and lots of cosmetics. One of its top selling items is Eye Patch's Hydro Essence Gel Patch—a water-soluble gel that reacts in response to the skin's temperature and fully absorbs deep into the skin. 259 Bleecker St., themaskbar.com
Looking for Free Group Planning Services?
Get free advice on planning your group's trip to New York.
RESTAURANTS

Multi-concept restaurant offering modern Japanese cuisine, a...

THEATER

Gaston Leroux's famous period thriller is now one of Broadwa...

SHOPPING

Specializing in the great vineyards of California, France, A...

SIGHTSEEING

Hop aboard these environmentally friendly twin-hulled catama...