When it comes to holiday gifts, of course kids want the latest hot toy of the season—don't we all. But sometimes, the gifts that will really speak to them are the ones that they didn't know they wanted, items that are just a little bit offbeat and unexpected. Following, our picks for some great under-the-radar kids gifts in NYC.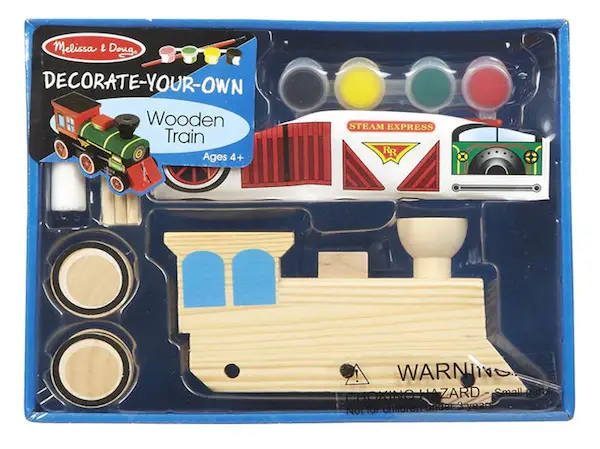 The New York Transit Museum (corner of Boerum Place and Schermerhorn Street, Downtown Brooklyn; annex and store at Grand Central) has wooden models of subway cars for kids who love trains—so, really, all of them. You can choose from models with actual train line letters and numbers, from the F to the 1. Younger kids might enjoy the "Decorate Your Own Wooden Train," complete with brushes and stickers. Subway-themed socks or an NYC subway beanie bear would also make nice stocking stuffers.


While the National Museum of Mathematics (11 East 26th Street) doesn't necessarily seem like a place where kids would clamor for gifts, you can pick up a set of Five Unique Dice (many sides, lots of numbers); a set of cool monkey magnets, or the HypnoGizmo, which…twirls, whirls and clicks. You'll just have to try it.
Kids are often divided on the idea of receiving books as a gift (heed the tale of the five-year-old who unwrapped a book of illustrated folk tales from her grandmother, and said, "All I see is a book. Where's the present?") but many kids would be more than happy to get one of the lavishly illustrated editions of the Harry Potter books; a foodie kid might enjoy a cookbook like Kid Chef: the Foodie Kids Cookbook, by Melina Hammer. With recipes that include minty lamb burgers and mini quiche, the book may make chefs out of the whole family.
It will come as a surprise to no one who's glanced at the Williams Sonoma catalogue that the recipes in Williams Sonoma: The Cookbook for Kids include fish tacos and granola bars. Pair it with a No Kid Hungry Tools for Change spatula—part of the retail price is donated to No Kid Hungry, dedicated to ending childhood hunger. Different celebrities, including Neil Patrick Harris and Faith Hill, contributed to the designs. (Available at Williams-Sonoma.)
Next, head over to West Side Kids (498 Amsterdam Avenue), to pick up a few Magic Worms to put in the kids' stockings—watch them shimmy around pencils! (the worms, not the kids) as well as the Extend a Fork, which extends from 9 to 25 inches; give them out before the meal, and you won't have to worry about conversation at your holiday table. And small superheroes might like the Color a Cape—each Captain Awesome cape has a red satin lining and multiple markers.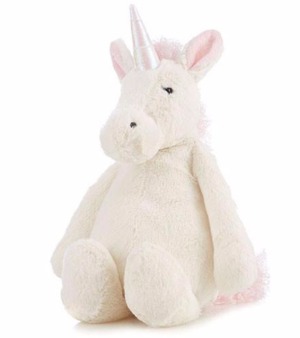 Know a kid who's unicorn crazy? Head downtown to Kidding Around (60 W. 15th Street; also in Grand Central). You can find a big bashful unicorn (20 inches tall; squishy soft; requisite glittery horn) or a unicorn pogo jump. (It can support to 250 pounds, so parents, have at it.)
And how about some food-themed plush? Maybe a plush blue donut from Kid Robot. And what urban child wouldn't want a Plush Greek coffee cup?
Finally, why not support Central Park while you're choosing a gift? The plush Central Park Pals include Belvedere the Squirrel, Meadow the Sheep, and Olmstead the Owl. (shop.centralparknyc.org). And don't forget the value of an experience—a membership to the New York City zoos (membership includes the Bronx, Central Park and Queens Zoos, as well as the New York Aquarium—wcs.org) or the Museum of Natural History (amnh.org) would be perfect for an animal-loving kid; while a series of offbeat classes, like trapeze lessons at the Trapeze School, would be great for working out all that excess energy (newyork.trapezeschool.com).
And because it's always good to have something to look forward to, consider buying either the Central Park Conservatory in a Can or the Shakespeare Garden in a Can. Kids can plant the seeds at home, and look forward to the time when spring has actually sprung (shop.centralparknyc.org).