6 Things to Do This Summer in The Bronx
June 14, 2019 - by Regina Molaro
The Bronx lures a range of locals and tourists who flock here for The New York Botanical Garden (NYBG), The Bronx Zoo, Yankee Stadium Tours, and top-notch Italian fare on Arthur Avenue.
For those without cars, it's a 5 to 7 minute Uber ride away to Arthur Avenue from the NYBG and Bronx Zoo and is definitely worth the trip. This Bronx neighborhood features a lineup of authentic Italian restaurants, bakeries and pastry shops, and shops headed by local merchants. The area enjoys a neighborhood vibe—local businesses are often owned and operated by several generations of families who have been long-time residents of the area. For more information, visit, bronxlittleitaly.com.
Yankee Stadium Tours
No trip to The Bronx is complete without visiting the home of the 27-time World Champion New York Yankees! Whether you are a die-hard baseball fan or want exclusive access to different parts of the Stadium, this tour has something for everyone. Baseball fans will find historic baseball artifacts like Babe Ruth's bat or Lou Gehrig's Jersey. Embrace the Yankees' winning tradition by seeing the team's World Series rings and trophies. Visit the famous Monument Park that honors the greatest figures in Yankees history. Yankee Stadium, 1 E. 161st St., 646-977-8687, yankeestadiumtours.com.
Bronx Zoo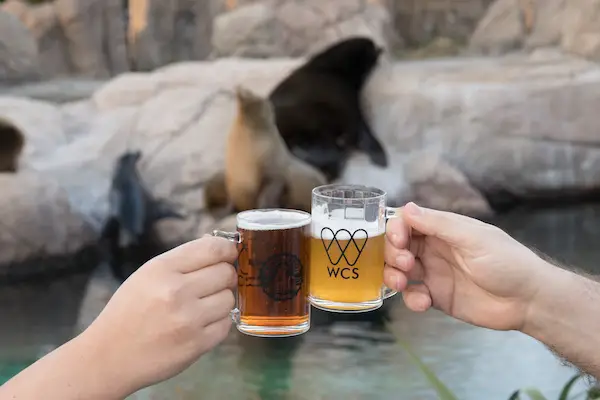 Credit: Julie Larsen Maher
On June 14, Bronx Zoo will host its Brew at the Zoo event from 6pm to 11pm. The event kicks off with an exhibit of grizzly bears, giraffes, lemurs, sea lions, and other intriguing creatures. At 7 pm, guests can enjoy tastings of more than 100 varieties of beer and wine. Beyond the zoo's cafes, there will be a host of food trucks for hungry guests. The festivities will include karaoke with a live band, a retro 80's lounge with live bands and deejays, and a "test your animal IQ" bar trivia. For tickets, visit bronxzoo.com/brew.
New York Botanical Garden
Newly opened at the New York Botanical Garden is Brazilian Modern: The Living Art of Roberto Burle Marx. Art and garden aficionados can immerse themselves in the greenery of lush gardens and explore the paintings, drawings, and textiles of this Brazilian artist. Inspired by Brazil's culture and captivating nature scenes, this landscape artist created many significant works, including the mosaic walkways at the promenade at Rio's Copacabana Beach, Biscayne Boulevard in Miami, and Cascade Garden at Longwood Gardens in Pennsylvania. Dedicated to conservation, Burle Marx was one of the first to advocate for Brazil's rainforests. Through September 29th, spectators can learn about his accomplishments in preservation and view some of Brazil's exotic native plants. Guests can also experience the sights and sounds of Brazil in the NYBG's music and dance celebrations, which include Carnival, samba, Capoeira, and jazz. The opening celebration will kick off June 8 and June 9. Musical performances will also be held on Saturdays from 1pm to 4pm, and the Capoeira and Brazilian dance performances will be held on Sundays from 1pm to 4 pm, both at Conservatory Plaza and Ross Hall. 2900 Southern Blvd., Bronx, 718-817-8700, nybg.org/event/the-living-art-of-roberto-burle-marx
Dining Scene
MangiPasta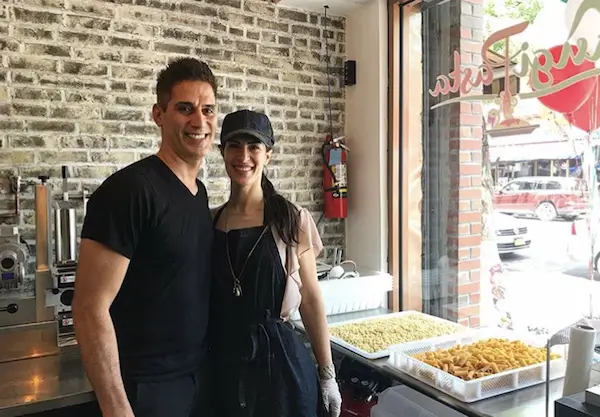 In August, MangiPasta will celebrate its one year anniversary. This casual eatery is helmed by Aurora and Estevan Cerrato. Chef Aurora believes that ingredients matter. That's why she journeyed to Italy to select the semolina flour she uses for crafting her fresh pasta. Aurora also scouted around the Puglia region for its choice picks of cherry tomatoes. Aurora and Estevan invite guests to select their own pasta and pair it with one of their many sauces, which include cacaio e pepe (pecorino cheese and black pepper); pesto (basil, garlic, cheese, oil, and pine nuts); carbonara (eggs, cheese, pork bacon, and black pepper), or more. MangiPasta also offers salads, meat dishes, and more. 608 E. 187thSt., Bronx, 718-933-0100, mangipasta.com
Mario's Restaurant
Mario's Restaurant traces its history back to 1919. One of the first eateries on Arthur Avenue to debut, Mario's is renowned for its delicious Neapolitan fare. The restaurant is proud to celebrate its centennial milestone this year.Celebrate by indulging in one of the specialty dishes, which include Spiedini alla Romana (skewers of mozzarella bread, which are fried with an anchovy sauce), and homemade dishes, which include gnocchi and lasagna. 2342 Arthur Ave., Bronx, 718-584-1188, mariosarthurave.com
Cka Ka Qëllu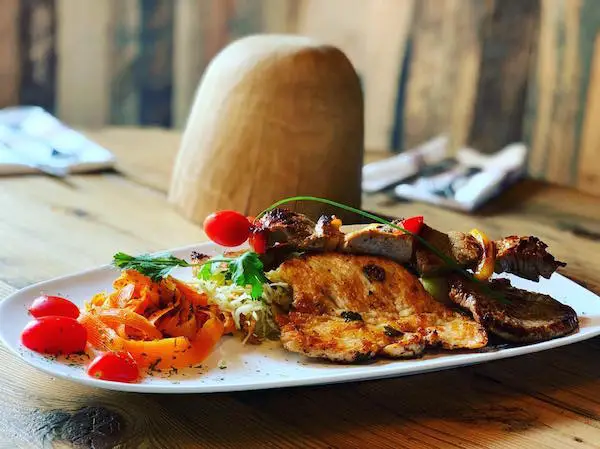 Although the Arthur Avenue area is renowned for its Italian restaurants, Çka Ka Qëllu has garnered lots of interest as an authentic Albanian culinary destination. Chef recommendations include the Tradita Mixed Grill Platter (a combination of qebapa, qofte, sausage, chicken, and veal lungs) and Skenderbeg (smoked meat stuffed with cheese and then breaded, fried, and doused with a white creamy dressing). 2321 Hughes Ave., Bronx, 718-933-6194, ckakaqellu.com
Looking for Free Group Planning Services?
Get free advice on planning your group's trip to New York.
RESTAURANTS

Multi-concept restaurant offering modern Japanese cuisine, a...

THEATER

In a heartbeat, 38 planes with 6,579 passengers were strand...

SHOPPING

Specializing in the great vineyards of California, France, A...

SIGHTSEEING

Located in Times Square in the heart of New York City, Riple...